UNIQUE LIGHTING FUNCTIONALITIES FOR EVERY OUTDOORS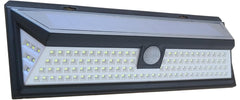 Our Motion Detection Solar Security Lights are built with the unique purpose of providing worry-free protection to any outdoor area by being the ONLY ones in the market that actually deliver top-notch security illumination throughout the entire night.
The whole collection of our exclusive Solar Street Lights set a difference at any place due to their impressive brightness throughout the whole night and easy installation that lights up areas no matter how big they are.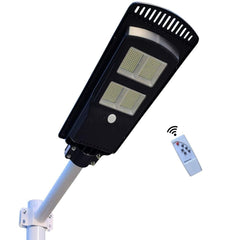 Besides their multi-functionalities, the integrated smart sensors allow our lights to detect sunny days from cloudy days to be able to automatically hold energy and reach their full potential operation.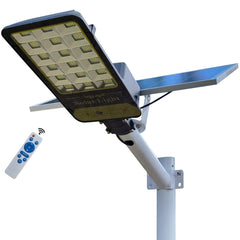 Every light created by us is specially designed to come up with a unique functionality based on every outdoor and indoor area. We as a proudly American brand are fully focused and committed to providing long-term cost-efficient and effective lighting and security solutions.
HERE'S HOW OUR SOLAR LIGHTS LOOK AT NIGHT!
WHAT OUR CUSTOMERS ARE SAYING
I live rural. Our road is barely lit and my driveway is dark. We have installed 2 lights and I ordered 3 more. My tree-lined driveway is about 75 yards long. These lights have made such a huge difference. I like the different setting, the remote control and the ease of installation. I also put one between my 2 sheds. What a difference. Great purchase. I am seeing them all over the place.

Johanna D
It's everything you advertised. Easy to install. Extremely bright for protecting my truck which has been a target for converter thefts. Quick delivery. This is the second light I've purchased from your company. I would recommend your company to everyone.

Jack M.
Saw the ads on Facebook! Very intrigued. Checked out the web-site and I was impressed. I placed an order for two, communication via email was awesome, delivery time exceptional. Had a question for customer service when installing and they responded immediately and were very helpful and friendly. Installed the lights and couldn't wait for the sun to go down so I could see what they do! I live in the country on 1.5 acres and I was so impressed!!! There are no street lights and my long driveway was pitch black. I feel safer in and around my home. This is a Great product! I ordered two more and they arrived quickly. Never have I ordered a product on-line that shipped in a timely fashion. I plan on purchasing more lights in the future. I highly, highly recommend.

Susan R.
Your lights are the best. We have a large outdoor area and kids like playing outside in the evenings. Your lights make it safe for outdoor activities. We set them to get brighter when people are outside. It's going on 6 months and they are just as clear and bright as the day we purchased them. I would recommend and purchase you product again.

James W.
I have used your lights since last June and have favorably been impressed! I live on a very dark and narrow street and have two posted as street lights on my front yard. The neighbors have inquired and I had no reservations reccomending your products. I have also installed three of your motion activated lights in my backyard which borders a woodland area. I am now getting ready to use your lights as part of my security plan for an open storage lot. Great products! Great customer service! Keep it up!

Rodney W.
I purchased the lights for my mother and father who live out east and they have a lot of problems with power outages from high winds! They work awesome and my mother and father don't have problems when there are power outages getting through their Ranch! Definitely a good investment and very easy installation!

Craig D